If you're thinking of getting married or holding your civil partnership ceremony in St Ives this page has some useful information and links.
There are some great hotels in town that can host your marriage or wedding reception - the best of which are listed below. These are licensed to hold Civil Weddings and Civil Partnerships.
There are also links for wedding photography, wedding cars and the local register office.
If you need information about local churches, or other information about St Ives, contact St Ives Tourist Information on 01736 796297.
If your thinking of staying in St Ives for your honeymoon then there is also a wide choice of places to stay in the Stay sections of the site.
Custom Search
---
Share This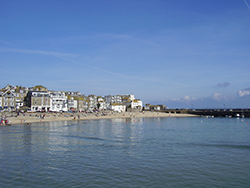 St Ives Cornwall