This detailed but pocket sized guide to the town is just what you need for your visit. Written by an author who knows and loves St Ives well - this is very different from the average guidebook.
It covers the practical subjects of travel, accommodation, where to eat and things to do. It also has extensive coverage of arts and culture in the town - including visual arts, literature and music.
'I have received the books, and am delighted. I have been down to St Ives loads of times but there were lots of useful titbits in there that I didn't know. I have to say they are the best guidebooks I have ever read! I ..... ' Jenny. Sheffield.
You can download samples of the book by clicking on the images and see just how nice it looks, including the beautiful illustrations by local artist Nicola Clark.
Buy it now and enjoy planning your visit before you come down.
It costs just £5.99 plus £1.49 postage and packing.
There is also a companion guidebook - Penzance and West Cornwall, which you'll find useful if you are planning to explore the area around St Ives. You can buy both together for £11.98 plus £1.49 postage and packing.
---
This book is currently out of stock.
Custom Search
---
Share This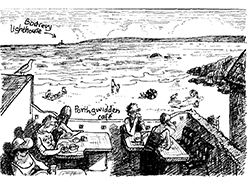 St Ives Guidebook - Food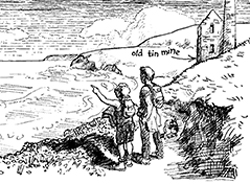 St Ives Guidebook - Activities